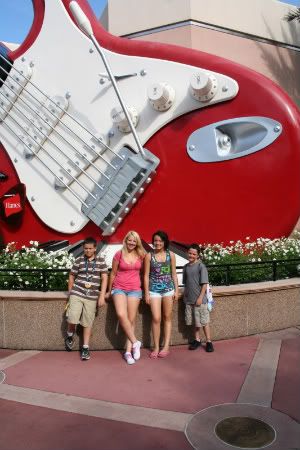 Today we dedicated the entire day to Hollywood Studios! We made it in time for the rope drop and went immediately to Rockin' Rollercoaster. Dane experienced his first roller coaster earlier this week at Magic Kingdom and was quite nervous about going on a roller coaster that goes upside down. The ride was every bit as fabulous as I remembered and everyone loved it. Dane wasnt quite sure at first but when we went to get Fast Passes to ride again later in the day, he got one for himself, too!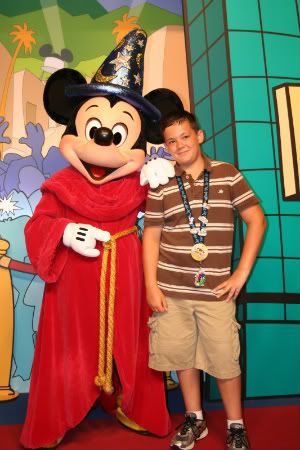 Dane has been obsessed with the Sorcerer's hat and was thrilled when we got to meet Mickey Mouse in that costume today.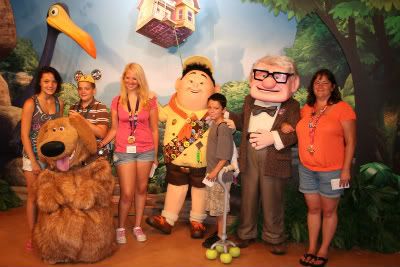 We were also thrilled to meet 3 of the characters from up! Thanks to a close eye on the day's scheduled, we were 2nd in line to meet the characters even before they came into the room. I think everyone's favorite was "dug", the dog.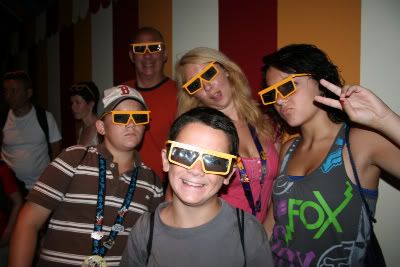 One of our other "must do's" was Toy Story Mania... this pic was taken as we were in the Fast Pass line. I was confident that I would score highest with a tip from Dr Northcutt, but I couldn t find the bonus hit and somehow Shayna managed to beat me! LOL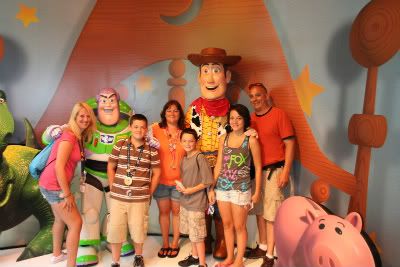 We were super excited to come out and meet Buzz & Woody! They were some of the most personable in the park!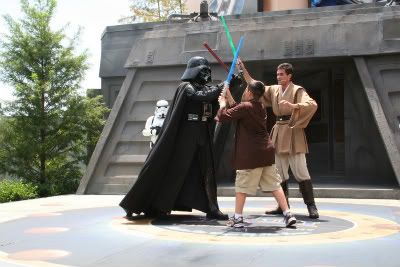 While the girls and Dylan went on Tower of Terror, Scott, Dane and I went over to check out eh Jedi Training! The scrapbooking side of me convinced Dane to jump up and down to be selected for Jedi Training and he obliged. I was super excited when he was chosen and he loved getting a certificate of completion.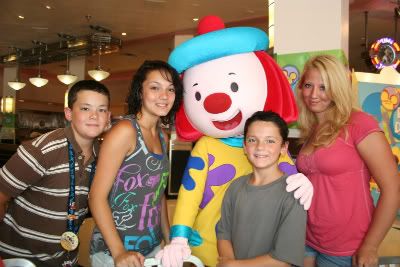 We ate at Hollywood & Vine for lunch! The food was pretty good and of course we were excited to meet more characters, even though we were not quite as familiar with them because they are a part of the newer generation!
During lunch, Sharmaine came by with her friend Brittany! We were super excited to see her even though we wouldnt meet up with her till later in the day!
I would love to finish up the full day's story, but I am totally drained. I fell asleep during 2 rides today if that i any indication of the lack of sleep I have been receiving! TTFN!